Cath's Page
Three Strokes, Three Different Outcomes
"Stroke" – sounds so gentle doesn't it?  So when I hear that someone's had one, it always conjures up images of a person in their twilight years slipping gently away in their sleep or, if they're lucky, going lopsided for a bit and then perking up again.  The contrast between that image and reality couldn't be starker though; a better word might be "explosion" or "catastrophe".
We had a really small christening for our two children in August 2009 – just our parents, two brothers + 1, and a great aunt and uncle.  Since then, we have lost my mum to a massive intra-cerebral haemorrhage in April 2010 and then a couple of months later, my husband's great aunt, Angelines, was also struck down by a massive stroke. 
Compared to Tía Angelines, Mum had a lucky escape: she was halfway through her tea after a wonderful day out with Dad when she had hers, and only knew anything about it for 30 seconds or so.  Angelines lies in a hospital bed now, unable to move, eat, or speak.  She can breathe unaided and we think she can see… if you open her eyes for her.
Two weeks ago Fiona, my friend and Lisa's, was hit by a subarachnoid haemorrhage and underwent 7 hours of surgery.  Like us she has two children, the first of whom was born in January 2006 – that's how we all know each other.  She has staged a magnificent recovery and we're all so proud of her.
As you can imagine, I'm sick of strokes.  They very often strike without warning and they can be devastating.  We worry about heart attacks and cancers but strokes are the 3rd biggest killer in the UK and they don't get nearly as much attention.  According to the Stroke Association, 150,000 people have strokes every year in the UK and 53,000 die from them.
I know that people have to die from something and most people would hope for a "good" death like Mum's.  For those that are left behind though, it can be devastating; especially if that person had so much more to live for.
I vowed when Mum died to raise money for the Stroke Association and then when Fiona was rushed to hospital, it gave me the kick up the backside I needed to get things going.  Lisa and I are going to work together to raise money for the Stroke Association and the British Heart Foundation – two causes that are very closely related and very close to our hearts (excuse the pun).
So, to Mum, Tía Angelines, Fiona and not forgetting Grandad, Anna's dad and Brian's mum, this is for you.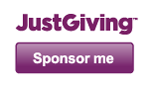 Postscript: RIP Tía Angelines